Max's Trust would not exist without the tireless work of our Trustees, all of whom give their time voluntarily to ensure that our members receive the information and support that they need. Keep reading to learn more about our amazing Trustees.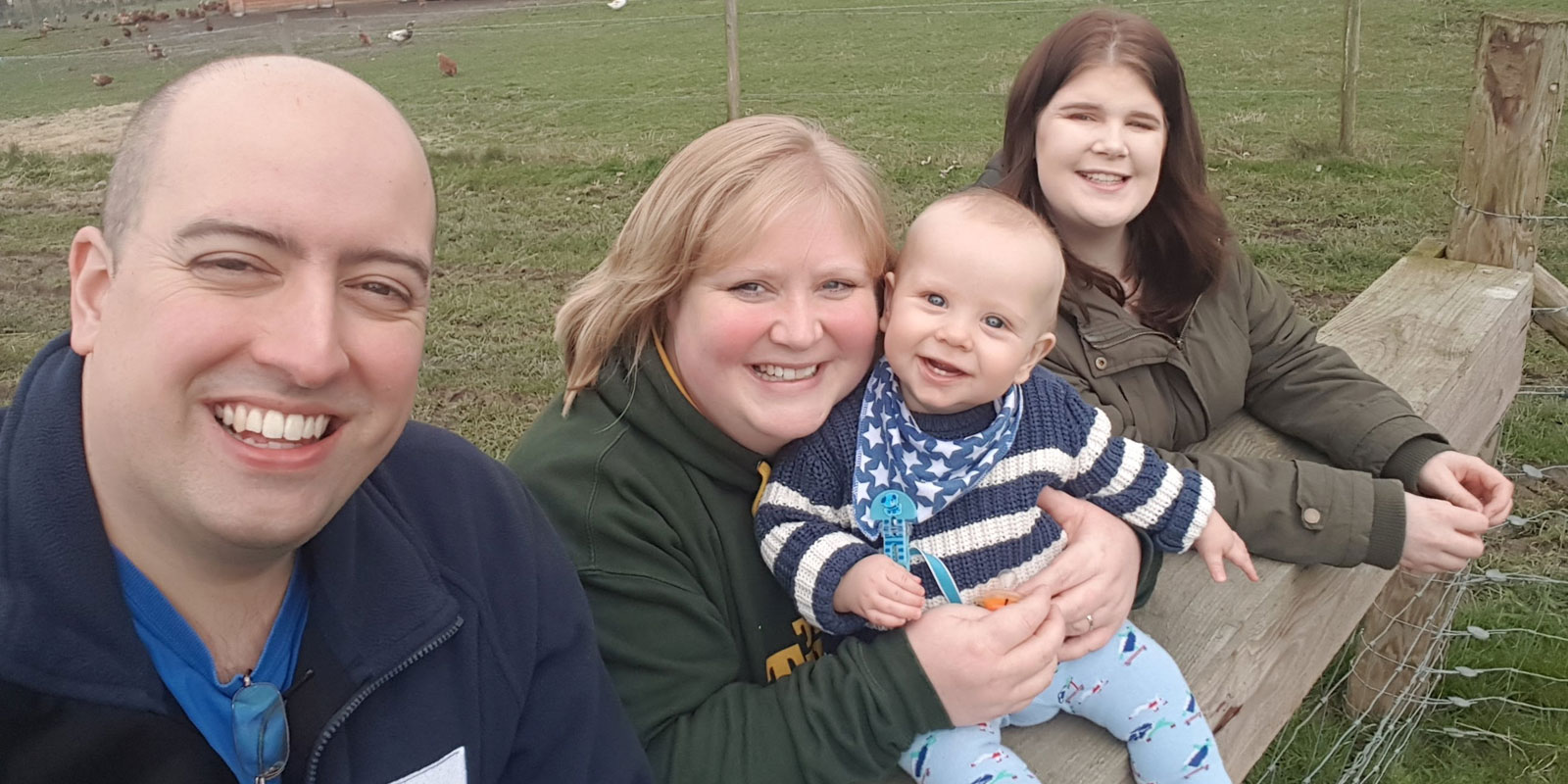 Cassie and Jon Finnigan
Jon and Cassie Finnigan are founding trustees of Max's Trust. Jon is an Environmental Consultant in the ground investigation industry and Cassie is a Mental Health Act Improvement Manager in an NHS Trust and has worked in mental health services for over 20 years. Jon and Cassie are the parents of Max Finnigan who was the catalyst for Max's Trust being formed. Max was born with an anorectal malformation in 2017. He had a stoma formed at day 1, PSARP at 11 weeks old, and stoma closure at 8 months. He was doing well medically and was the happiest, most content little boy you could ever meet. You can read more about Max here. Tragically, in November 2018, Max died suddenly and unexpectedly from something unrelated to his anorectal malformation. Following Max's death, Jon and Cassie have dedicated their energy into creating Max's Trust to support the UK anorectal malformation community - something that had not been done before. In April 2019, the first Annual ARM conference was held with money raised in Max's memory and in June 2019 Max's Trust became a registered charity. Jon, Cassie and, their daughter, Jasmine are committed to ensuring Max's memory lives on and creating a legacy that will help so many people. Cassie is the Chairperson of Max's Trust and is also responsible for the international work of the Trust and liaising with partner agencies and professionals. Jon is the Treasurer of Max's Trust and is also responsible for marketing, social media, and website.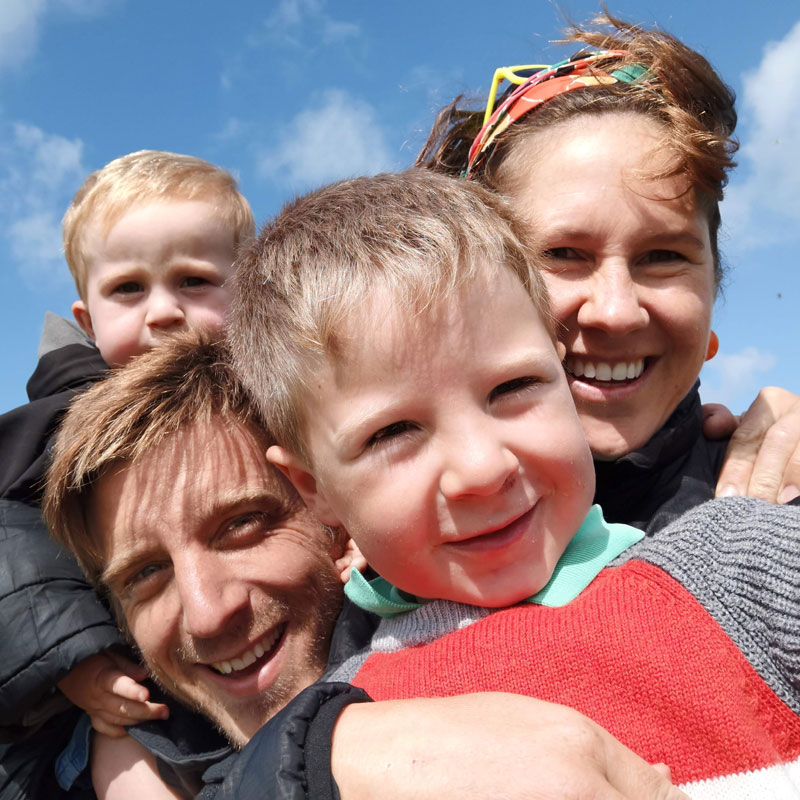 Hattie Crosthwaite Eyre
Hattie is a founding trustee of Max's Trust, as well as the mummy of two sweet and cheeky boys – Austin and Jasper. Jasper was born in 2017 with duodenal atresia, an anorectal malformation and narrow airway, and has braved multiple complex operations for all three. Jasper is feisty and hilariously fun and is a daily inspiration to his whole family. He's under the brilliant and attentive care of Great Ormond Street Hospital. Hattie's passion is improving access to health care, both physical and mental. Her background is in Human Sciences and Public Health, and she has worked across East and Southern Africa designing community health programmes. Hattie recently worked at McKinsey as a health care consultant and is now COO of the Positive Group – a brilliant organisation that helps people to understand their psychological health and how to protect it - across schools, universities and corporates. Hattie's husband Ed works in renewable energy, with a particular interest in electric vehicles. Hattie is jointly responsible for fundraising for Max's Trust.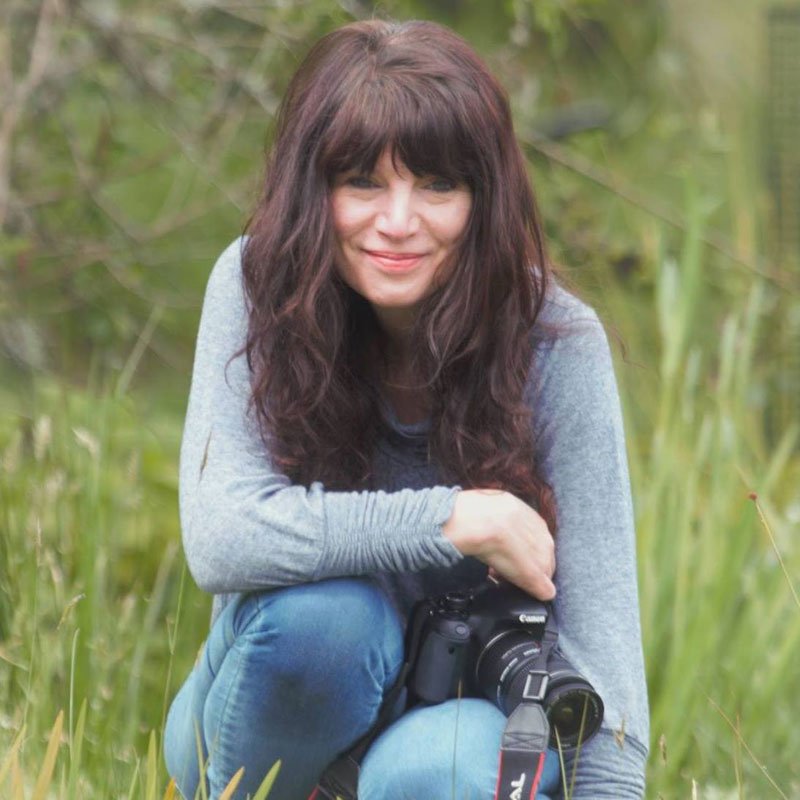 Christina Smith (BA Hons, Adv Dip ED, Dip CBT)
Christina is a Counsellor/Therapist, Artist, Author and Mother. Christina was born with a high anorectal malformation and other congenital abnormalities including a tethered spinal cord and two wombs. Christina has lived with continence issues all her life and wants to help others to cope with the day to day emotional challenges incontinence presents people with. Christina has written a self help book titled 'Above Normal' for adults with continence issues. This has been specifically written to inspire people to think in a more positive way about the challenges they face. The book is also a memorial to Max, without whom this charity would not exist. Christina has been working as a therapist for 13 years in Wimborne, Dorset, and specialises in abandonment issues and the drama triangle. She is also an artist who makes cold porcelain and driftwood sculptures. Christina is the Psychological Support Facilitator and Adult Lead for Max's Trust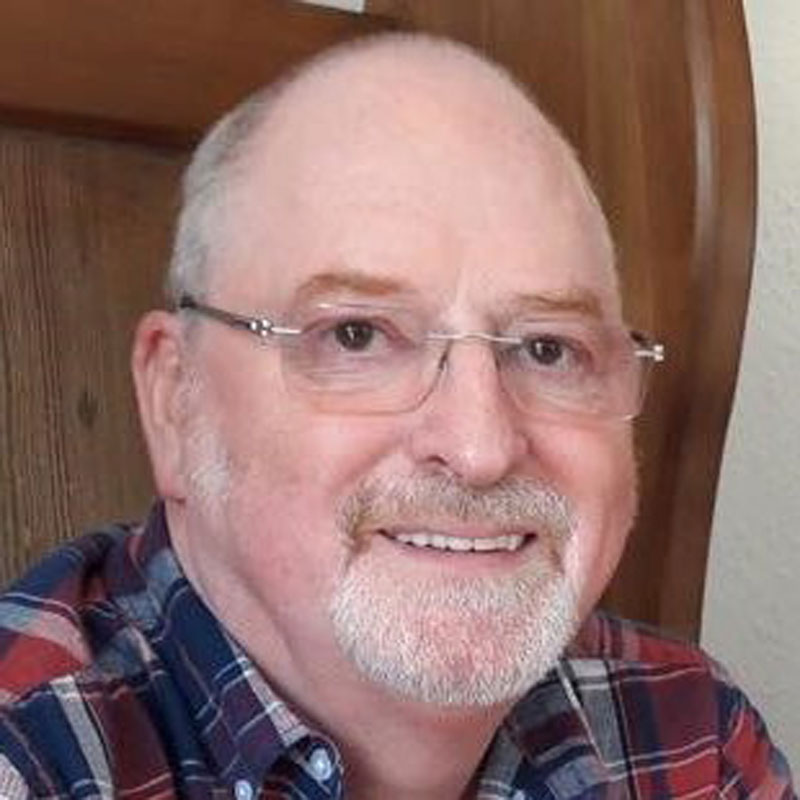 Andy Button
Andy spent his entire working life in the NHS, the last 17 years of which were as the manager of a GP practice in Berkshire. He is therefore entirely at home dealing with paperwork and hence has the role of Governance Lead for Max's Trust. He is a Trustee of two other charities, Oxford Orpheus and Goring Chamber Choir (through which he first met Max's mum, Cassie) and chairs the Patient Participation Group at his local surgery. Andy is the Governance Lead for Max's Trust.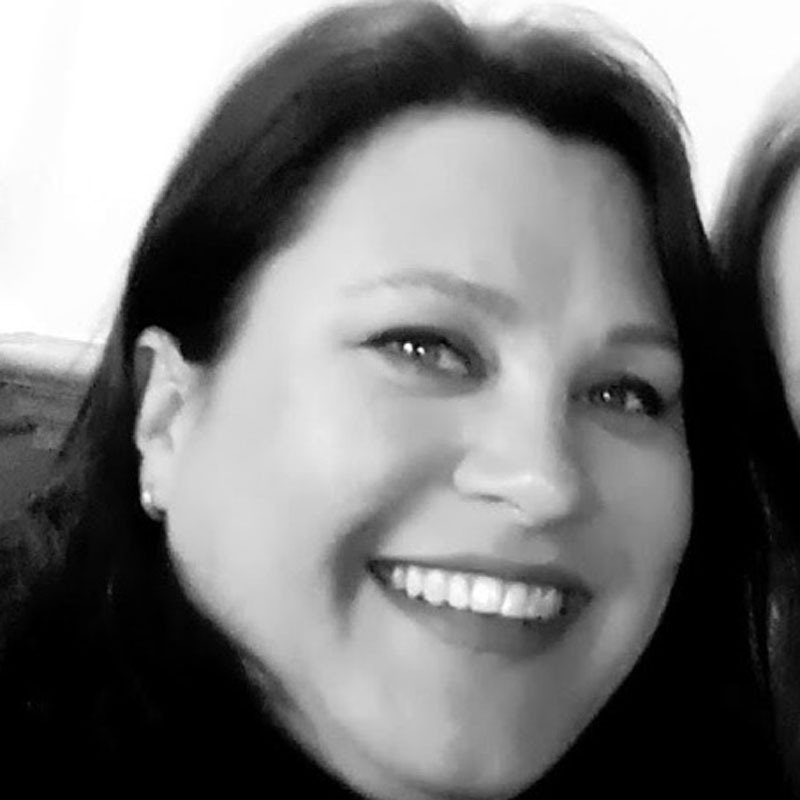 Helen Millard
Helen is a mother of three children and a lifelong friend to Cassie having met many years ago at boarding school. After a flourishing career in video production, Helen has devoted her life to caring for her children as well as being involved in local causes and helping at both primary and secondary schools. She has a wealth of experience working with the community and helping local causes including spearheading a movement to improve and refurbish the local play park, working closely with the parish council and various bodies to design and execute the project - which is still standing today. Having loved Max from the second he was born, Helen says it is a privilege to be part of this charity and everything that it stands for. Helen is the Secretary for Max's Trust, as well as being Fundraising Lead.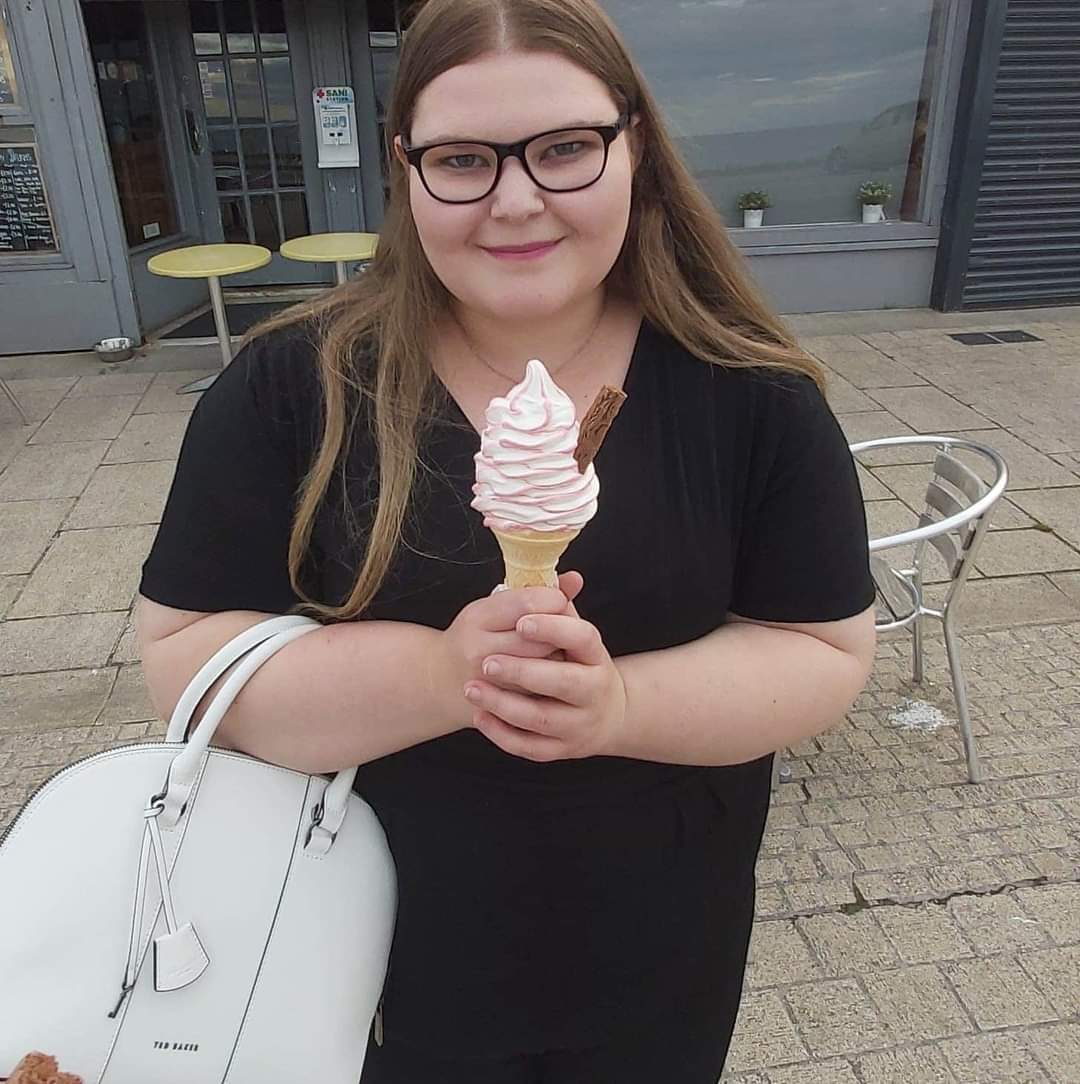 Lauren Stahly
Lauren is a graduate of the University of Aberdeen with a Master of Arts in International Relations and Sociology, and is starting her career in the NHS. Lauren was born with high imperforate anus and partial sacral agenesis and was one of the first people in the UK to have the pull-through surgery laparoscopically assisted. Having had a colostomy for the first two years of her life and permanent continence issues. Lauren wishes to use her experience to support others affected by anorectal malformations. It was not until Lauren was eighteen that she found a life-changing online community of people with anorectal malformations and she wants everyone affected by ARM to have that support. Lauren competed her thesis on imperforate anus and the impact that invisible disability has on a person's identity. Lauren has joined Patient and Family Liaison and Experience Coordinator.